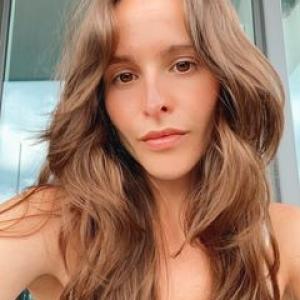 Alannah Tassone
Artist member since 2021
Pro
Toronto, Ontario
My name is Alannah Tassone and I am an abstract/contemporary artist living in Toronto, Canada. I started experimenting with resin, and acrylics in 2015, amongst other materials and my practice has evolved since into a wide variety of mixed media. I am excited by colour and the way colour is defined in so many ways. I take an intuitive approach to colour and composition, allowing these two concepts to be at the forefront of the structure in which I create. I typically work with acrylic or oil on canvas, allowing spaces for other mediums such as oil pastel, if need be. Both the practice and my understanding of what I am creating is constantly changing. I consider myself an abstract expressionist, but also creating in a contemporary realm as well. I consider it my purpose to make art, to create context and conversation in my work. As I grow as an artist my goal is to create clear conversation surrounding topics of self awareness, and connecting with the world around us.
---
What places do you hang out in Toronto?
I really love small scale bars/restaurants like Bar Isabel or Giulietta for a cocktail and a relaxed evening with friends
When I'm not making art, I'm (a) ...
Researching other artists and the styles that they are working in, I am always so intrigued to see what sparks the interest of others in the art world
Why is art important to you?
Art is a form of expression, and a reflection of one's interpretation of the world around them mixed with their own stories, experiences and interests. By capturing one's expression you are capturing a part of their identity, and that is such an intimate space to be let into, I find a lot of value in that.
When did you start making art, and why?
I started making art in 2015, because of what I realized it was doing for my psyche, my energy, my heart and to those around me. It was one of the few things that felt absolute. Art gave me purpose and allowed me to explore the world of creativity, which knows no bounds. It was an incredibly exciting experience tapping into my own self expression.
What artists do you admire right now?
Right now I am loving the work of Danny Fox, an LA Based contemporary artist whose story really helped free me from some creative roadblocks. His style of painting reminded me that there is no such thing as a perfect piece, that what matters most is the story and the intention, and ultimately that the artist has the space to document their emotions or memories in any way that speaks to them most.
What do you listen to when you work?
Two of my favourite Spotify Playlists to listen to while I paint are "70s soul classics" and "Tin Pan Alley"
What do you mean, "try"?
Try-before-you-buy with a 3 month rental. 100% of your rental payments go towards the purchase (interest free). Message the artist directly, and start the conversation.
---
Art made (truly) affordable
We make it easy for you to try art with smart payment plans and try-before-you-buy models.
See How It Works
---
You're covered.
Artwork protection is included on all art rentals up to $5K. Our Customer Care team is always here to help.
Contact Us
---
Unlock Trade Access
For industries including interior design, film/TV production, & real estate staging: rent original pieces that fit with your project vision, budget and timeline.
Apply for Trade Access
---
1% from every transaction goes towards a Canadian arts nonprofit.